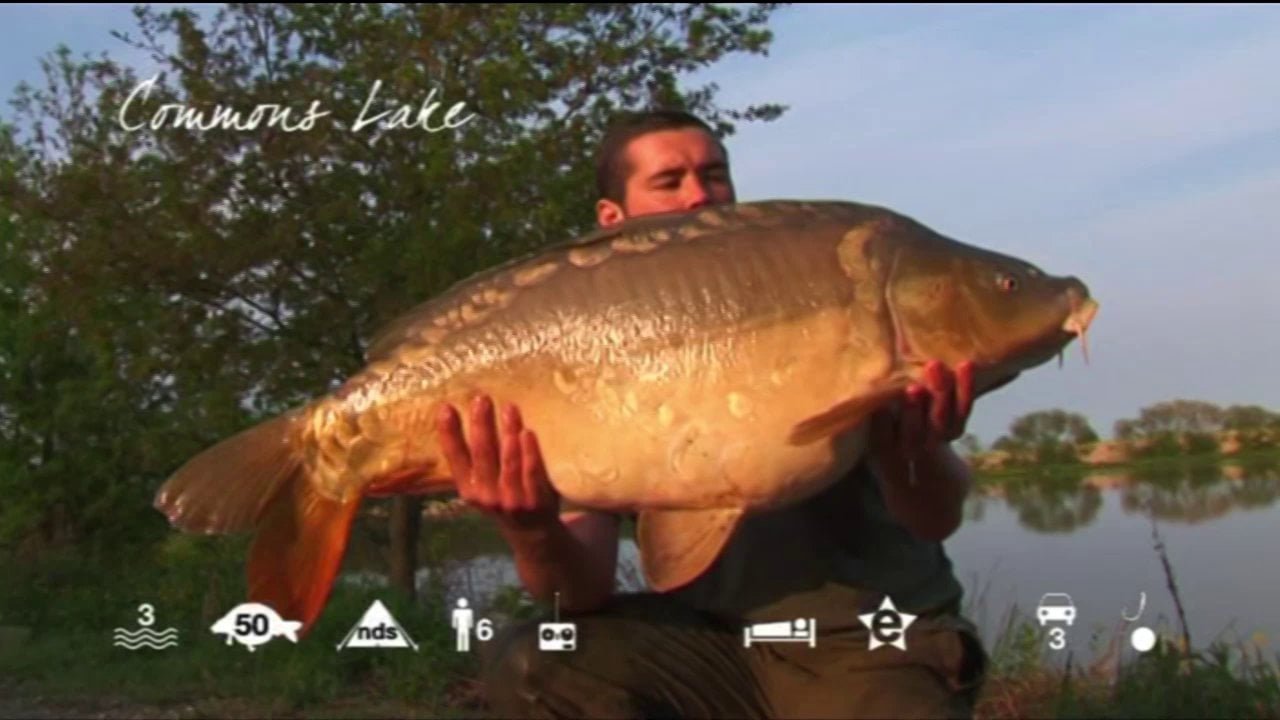 A cracking venue set in the countryside of rural north western France. Following the fantastic success of Morgane lakes fish farmer Michel Bigot decided to open a second lake, Commons Lake, just 1km away. Situated in the Mayenne region, near Laval, in the lush agricultural countryside of rural north western France, it is about 2.5 hours from the ferry port of Caen. He's replicated Morganes as closely as possible – a lake you book exclusively for up to 6 anglers, complete with mobile home accommodation and stuffed full of large, pristine carp.
Stunning fishing with the chance of 70lb+ carp. For the first time for many years Croix is now available on a drive & survive basis. For the past 8 years it has only been available through fully inclusive trips run by A&J Euro Carp Sessions, but for 2009 A&J have decided to withdraw leaving the venue open to those who'd prefer to drive themselves. It's around 2½ hours from Calais so the driving is not difficult. The A&J bailiff, Les, will be staying on so you can be assured of excellent advice if it's your first visit.
A true specimen venue with the chance of 70lb+ carp. If you're looking for the chance of 70lb+ carp there are very few places in France where you can go – but Croix is one of them! The quality of fishing here is simply stunning – in addition to the 70's there are at least 5 x 60's, 17 x 50's (including a 50+ common), backed up by dozens of 40's… a true specimen venue.